About Me
Sant Cugat del Vallès
Contact: +34-607.23.53.83
nbenet.r@gmail.com
www.nuria-benet.com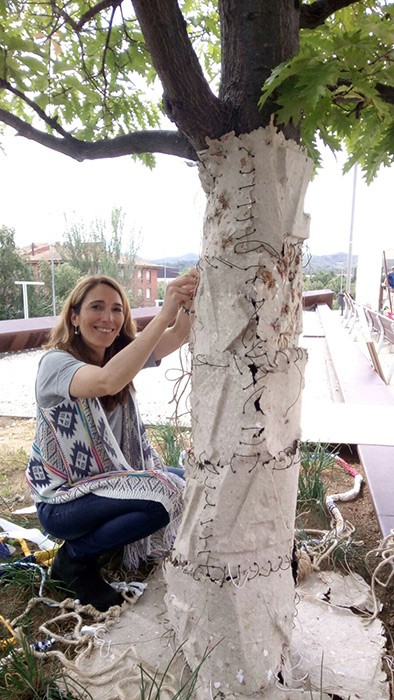 ABOUT ME:
My educational background and professional experience have been in business and administration. Nevertheless since late 2011 I dedided to be fully dedicated to art.
Nature is my inspiration and I'm interested in the relation ship and connections between humans and nature.

aboutme.pdf
SOBRE MI: (CATALÀ)
La meva formació acadèmica i major experiència professional han estat en el món empresarial, tot i que des del 2011 em dedico al món de l'art.
La meva font d'inspiració és la natura, i m'interessa especialment la relació que s'estableix entre aquesta i la condició humana. El meu objectiu és la creació artística com a eina mobilitzadora i catalitzadora del coneixement i del pensament crític social. El component estètic esdevé també una part important del meu llenguatge artístic.

sobremi-ca.pdf
SOBRE MI: (ESPAÑOL)
Mi formación acadèmica y la mayor parte de mi experiència professional ha sido en el mundo empresarial, aunque desde el 2011 me dedico al mundo del arte.
Mi fuente de inspiración es la naturaleza, y me interesa especialmente la relación que se establece entre ésta y la condición humana. Mi objectivo es la creación artística como herramienta movilizadora y catalizadora del conocimiento y del pensamiento crítico social. El componente estético toma también una parte importante en mi lenguaje artístico.

sobremi-es.pdf